I'M TOO YOUNG TO DIE
"I'm on the next level -
I got a double-barrel shotgun in the Doomworld, waitin' on the next devil..."
-KU, Proto Culture

While the pious, conservative teachers and staff of my Catholic grade school were busy banning TMNT halloween costumes, Yin-Yang necklaces (because Eastern religious symbols were misunderstood as gang signs out of sheer ignorance) and lunchtime chatter about violent videogames like Mortal Kombat, I was trudging through the Phobos Moon Base, pumping shell after shell into zombie soldiers and displaced hellspawn alike.

In my 3rd grade world, PC gaming hadn't quite caught on enough in the mainstream to garner the attention of the nightly news, so the existence of DOOM was completely unknown to most parents and people in general. Except Mark Reily.

Mark was a very good friend of mine who lived within the actual city of Chicago, but attended our school in the south suburbs, presumably because his parents felt that it would be a better-quality education than whatever city school was closest to them. He was a great kid who seemed to always catch unwarranted negative attention from the teachers, but he was a pretty positive person and seemed to take it in stride. Mark was one of two, maybe three friends I had who was rabid for video games in the same way I was. He introduced me to a lot of Genesis games I had never played before, from James Pond II: Codename Robocod, to the original Toe Jam & Earl. When we weren't gaming, we were re-enacting the intro cinema to Ninja Gaiden in his backyard by running in place as fast as we could, sprinting towards each other, and colliding in mid-air at full velocity with plastic swords drawn.

Aside from all the fun we had with his library of console games, hanging out at Mark's house was always a special treat because his father was a computer repairman, and they had a fantastic PC with an arsenal of amazing software titles that I had never seen or heard of in my life. Things like the original Duke Nukem, The Catacomb Abyss, and Wolfenstein 3D.



When Mark first showed me Wolfenstein In that dank, Chicago basement, I sat in amazement at the frightening Nazi imagery, the icy-blue prison walls, and the lifeless, hanging skeletons that adorned the castle halls. The ultra-violence was overwhelming, but I knew it was okay because we were killing Nazi bastards who deserved every bullet.



I came home from Mark's house that day, buzzing about Wolfenstein. Luckily, I had a cool, computer-literate uncle who was a technical writer for U.S. Robotics at the time, and was also knowledgeable about good DOS games. When our family bought our first PC, he hooked me up with Wolfenstein (and Halloween Harry, which was an awesome and very overlooked game by the way). It took some tinkering with MEMMAKER to get it to run, and some finagling with Creative Labs Sound Blaster 16 drivers, but we finally got it going, and I was single-handedly spreading Uncle Sam's special blend of goodwill and cheer to the Third Reich.

Whenever Mark and I would hang out, we would talk about Wolfenstein in secrecy, as to not alert any nearby adults to its existence. On some unspoken level, we knew we were too young to be playing it. Mark continued to feed my brain with all sorts of Wolfenstein knockoffs, such as Blake Stone: Aliens of Gold and Corridor 7.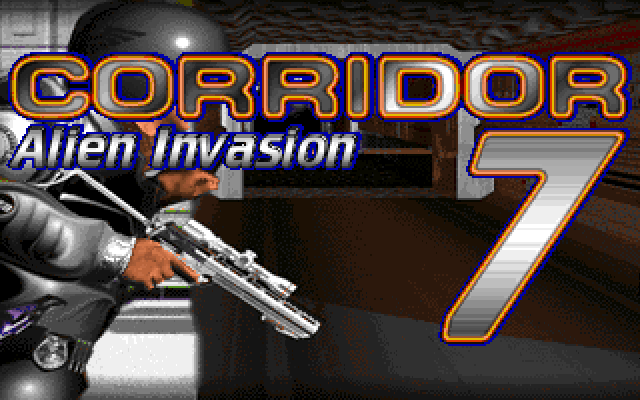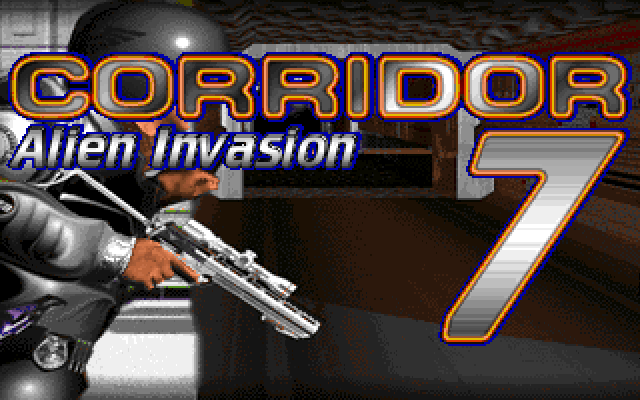 But the most important thing that he showed me was a new game from the makers of Wolfenstein. DOOM.



DOOM. The very name sent a chill down my spine. It was menacing, and could only be uttered as a whisper, with wide eyes and clenched fists.

Once I knew of DOOM, all other PC first person shooters were immediately invalid. DOOM left all imitators in smoldering piles of ruin and decay. The monster designs were distinct, terrifying, and original. The virtual architecture was thoughtfully designed, and levels unfolded like cruel jokes on the player, filled with traps and gasp-worthy surprises. The detailed textures brought a sense of realism and authenticity to the decrepit moon bases. The ambient snarls and snorts echoed through darkened corridors, signifying monsters' direction, distance, and number, unlike any other game that had come before. The soundtrack rocked. The shotgun-reload-animation was hypnotic.



I could go on and on, as every little detail about DOOM shows such an intense passion and deep affection for games that its easy to see why it was and continues to be so important. If you played DOOM at any point in the 90s, you don't need to hear it from me - you get it. Needless to say, the taste I got of it at Mark's house left me ravenous for more. It consumed me in a frightening way. I obsessed over it.

Some time later, Mark invited me to accompany him, his brother, and their father to a PC convention. I had no idea what it would be like, but it sounded fun and interesting, so I tagged along. My memory of this event is foggy - I remember a big, open conference hall with rows upon rows of plastic folding tables and countless vendors selling all sorts of odd hardware and accessories that I didn't understand at the time. I remember a lot of white, polo-style shirts tucked into dad-jeans, and skeezy mustaches. I remember picking up a diskette of the Shareware version of Executioners and marveling at the label, which depicted a poorly-drawn, skeleton-masked man holding a severed head.



Oh, the horror. Someone please erase that from my memory.

That's not what I remember most about this convention, though. What I truly remember the most was a boxy, white monitor playing DOOM in demo mode. A gloved hand was holding a chainsaw, tearing into a ferocious, pink demon. The screen was shaking, the beast was snarling in agony, and it ultimately collapsed in a pile of gore. I immediately handed over whatever money my dear mother gave to me to spend on something for myself at the convention and purchased the Shareware copy of DOOM, which contained the first episode, KNEE DEEP IN THE DEAD.



DOOM also existed at a time when a 10-year-old kid could buy a game like DOOM, no questions asked - a far cry from the future implementation of ESRB ratings and frequent cardings at bigger stores like Best Buy. Hell, Babbage's even refused to sell Kingpin: Life of Crime to me without a parent present when I was 17. I like to think that the guy who sold me the Shareware version of DOOM at the convention knew what he was doing - that he was ruining me in a magnificent way, like some kind of digital drug dealer.

KNEE DEEP IN THE DEAD was long enough that it truly felt like its own stand-alone game, but the thought that I was only experiencing a third of what was available killed me inside. Shareware was a glorious, glorious thing in that way - in an era when downloadable demos were barely possible and essentially did not exist for the general populous of PC owners, Shareware acted as the ultimate word-of-mouth game advertisement. Take this screen for example:



The Shareware version of DOOM rotated that screen in between the title card and the development credits. What a brilliant plan. And $40 for the full version? Are you kidding me? Perhaps that was a lot for a game back then, but seeing as how the Shareware version was so long, $40 for two more episodes seemed like an insane deal.

Well, it worked. I honestly have no idea how I was able to convince my parents to order the full game for me over the phone, but I forked over $40 of saved-up birthday cash from the previous year to my mother, and she gave id Software a call on my behalf. It probably helped that I got my dad just as hooked on the game as I was, and all three of us secretly hated the Catholic church in general, so I'm sure there was some kind of subliminal, spiritual rebellion going on.

Even before DOOM, I always thought of PC gaming as very rebellious and dangerous as a kid. There was no established group or attempted authority to dictate what was or was not appropriate for a game, unlike some of the restrictions that Nintendo placed on developers who coded for their consoles. But as I made my way into the second episode of DOOM, I felt a sense of pure evil emanating from the game, which is exactly what id Software wanted, I'm sure.

As I combed the beaches of The Shores of Hell and descended into Inferno, the game went from being a fun and thrilling action experience to true horror. The vision of hell, the grotesque textures of flesh and bone, the darker, more brooding soundtrack, the prevailing Satanic imagery... it was all so dark, and was too much for me to handle. I simultaneously loved and feared it. (Click the images below for a high-res peek.)



I quickly dialed down the difficulty I had been playing on and learned the quicksave shortcut key. For once in my life, a game made me feel real fear, and I was terrified of dying in-game. Once I got used to it, I began to appreciate the intensity of the emotion, and the adrenaline rush that came with playing DOOM in a dark room with the speakers cranked all the way up. However, I still had this intense fear of dying in the middle of a level and having to start all over, and the Satanic visuals continued to disturb and intrigue me.

Attending Catholic grade school pumped me full of enough fear of God and Hell that I took many aspects of DOOM's vision of Hell to be potentially real, as if the programmers themselves, through some kind of black magic ritual, had caught a glimpse of the actual place while gazing through an unholy portal and knew exactly how to represent it. I felt the watchful, judgmental eye of the Catholic God at all times as a young boy, usually while doing any one of the number of perfectly-normal bad things that little boys do, but it was seemingly absent while playing DOOM. I think playing DOOM killed God for me, or at least my former notion of what a so-called "god" could or was supposed to be.

It is in that spirit that I really paid myself a true disservice when I learned and began to abuse a particular sequence of five, little letters, to compensate for my fear of dying and losing the game.

I - D - D - Q - D.

"ID" for id Software, of course. "DQD" for Delta-Q-Delta, which was supposedly a sort of hacker fraternity started by one of id's programmers, in which a member had to have received at least one "Q" (withdraw / failing) grade in a class during their coding studies. I learned the code from a section of a Doom Survival Strategies Guide that I believe was titled Cheaters Never Prosper, But They Always Finish First. It was the secret code for Degrelessness Mode, more commonly known as God Mode.

As Doom-Guy's eyes glowed with an omniscient, golden confidence, I stood before Hell's army and laughed, mowing down Imps, Cacodemons, and Barons of Hell without any difficulty. It was a serious power-trip and an amazing feeling, but it also completely cheapened the entire experience. I had murdered the entire spirit and essence of the game.

I'm ashamed to admit that, for the rest of my childhood as a PC gamer, I learned to seek out any given first person shooter's god mode code and relied on it as a way to goof off in a virtual world. It didn't matter if it was Rise of the Triad: Dark War, Duke Nukem 3D, or Blood - if the game became too hard, I would make myself invincible, enter a weapons cheat, and then plow through each level without any concern for atmosphere or challenge while brandishing the strongest gun in my inventory. (BOO!!! HISS!!! How could you!?!?)

I didn't realize what a detriment I had bestowed upon myself until I began playing games like DOOM II and Quake online with friends, and it hit even harder when I branched out into playing Half-Life and Unreal Tournament with complete strangers. I got my ass handed to me, and was forced to face the fact that I had chosen to ignore "death" as an important part of learning and getting better at these games.


As a general observation, most people seem to be like this in life. Our culture really tends to ignore death, or push it into the periphery as much as possible so as not to face it head on. Or, we fear it to the point of always worrying about the future and never appreciating or enjoying what we have before us right now. We cling to our transient lives like an invisible hand grasping at smoke, to use a favorite Zen image of mine. People are constantly searching for their own God Mode that will effortlessly take them through the so-called struggles of life, and in turn, learn nothing, stunting their own growth and development.

It may seem very silly at the surface, but my religious upbringing, juxtaposed with my hesitancy to play a "blasphemous" game like DOOM without cheating was absolutely evident of some deep issues that I refused to face, and some very typical, human problems, specifically a fear of failure (and symbolically, an honest fear of actual death). I find it fascinating how you can explore a simple, seemingly-benign pattern of behavior, such as how you play a game, and realize that the nuances are externalizations of who you really are without even being consciously aware of it. If you consider this thought, and truly observe everything that you do on any given day, you'll learn a lot about yourself that you otherwise ignore out of convenience. It's not always pleasant, but it's important. Trust me.

Phew. Sorry to get so heavy all of a sudden.

SO. Once I realized that I was afraid of a high-tech illusion that was created for fun and recreation, I decided to get much more serious about gaming in general. I no longer wanted the easy way out. I wanted to be that Doom-Guy, alone and terrified, barely scraping by from level to level. I wanted to stare the demonic sprites in their pixellated eyes on screen and stand before them, keyboard in hand, unwavering.

Thanks to the continued popularity of DOOM and the community that continues to support and modify it, I am currently playing through Ultimate DOOM and DOOM II on Ultra-Violence. It's hard, and exhilarating and fun, and frustrating. I'm absolutely loving it, and convinced that DOOM, especially when played in ZDoom with OpenGL enabled, is still better than the majority of first person shooters that have been released over the years.

I'm not enough of a sadist for Nightmare... yet. We'll see how things go before I truly descend into the depths... of hell, and my own being.

Thank you, Mark Reily, for opening my world to this and many other awesome games, wherever you are. I hope you are well, and that our paths will cross again someday!

BONUS ROUND: Did you download ZDoom? Do you want to experience something completely insane? Check out Brutal Doom. There's even a new version coming out in a few days. I really, really recommend it.